As a small business, you recognize the importance of easy-to-use, cost-effective solutions to set your company up for long-term innovation and growth. At The Vested Group, we also recognize the benefit of effective software, which is why we are proud to help small businesses seamlessly implement NetSuite. By working with The Vested Group, your company can thrive thanks to a software system that can effectively scale and a reliable manual process to increase performance and profitability.
Why NetSuite for Small Business?
Whether you are an emerging startup or an established company, NetSuite empowers small businesses to solve their biggest challenges. With cloud-based solutions, your business can streamline critical processes, effectively plan for the future and reduce IT costs. Some of the ways NetSuite can help small businesses succeed are:
Finance:

NetSuite enables your company to automate financial tasks to accomplish your goals faster.
Industry insights:

Unify your business insights and gain a complete picture of your company.
Growth:

Develop new products, markets and channels to further your business's expansion.
Innovation:

NetSuite software is always up to date to help keep your organization moving forward.
What Does NetSuite Software Do?
When you implement NetSuite small business in your company's daily operations, you will have the tools to succeed and push your business to the next level. Some of the options for NetSuite Software include: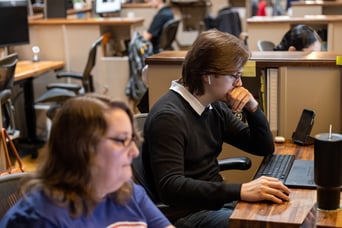 ERP/Accounting
NetSuite's cloud accounting software transforms your general ledger by simplifying ERP for small businesses. Enjoy real-time access to accounting software to quickly resolve issues, generate statements and gain deeper insight into financial metrics.


CRM
Effectively manage interactions with current and potential customers with NetSuite's CRM software. Utilizing a unified view of customer data allows you to create engaging, relevant experiences to accelerate your sales performance.
Ecommerce
NetSuite's ecommerce software provides point-of-sale and ecommerce solutions to unify every aspect of the customer service experience for companies. Use NetSuite to create unique and consistent in-person and online experiences, ultimate business agility and the option for customers to buy, fulfill and return products anywhere.
PSA
Professional Services Automation (PSA) software from NetSuite unifies and automates tasks like staffing and scheduling to make project management easier. Use the software to deliver projects on time and within budget, track skills and implement accurate project accounting and billing.
Why Partner With The Vested Group?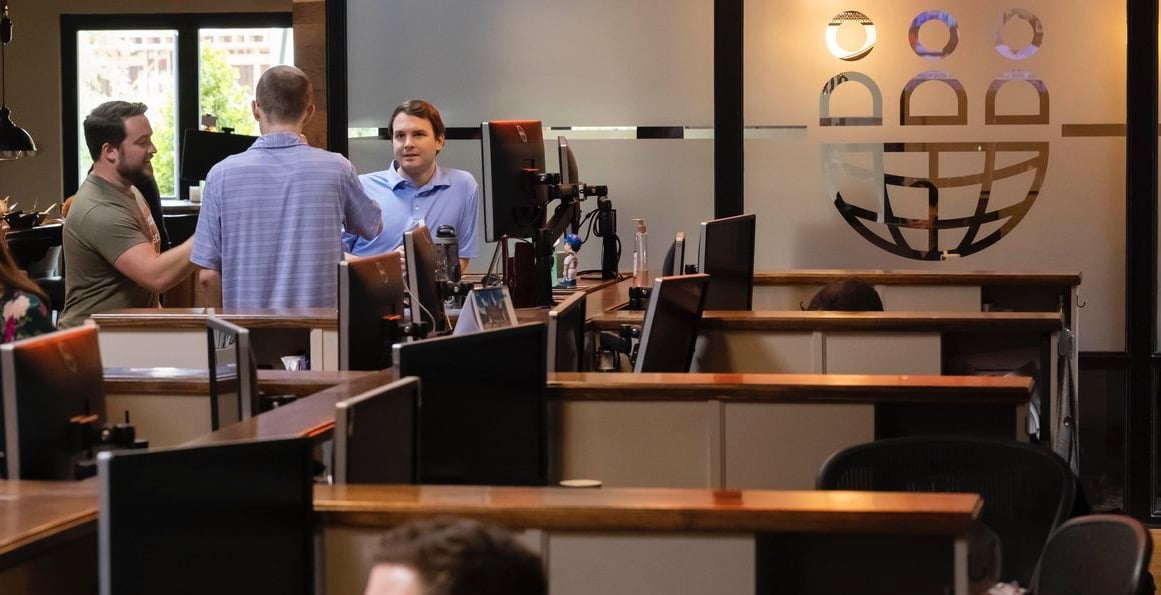 When you work with a NetSuite partner like The Vested Group, you can be confident your NetSuite implementation will be successful. We take a personalized approach to every client and include coaching, education and skills transfer to ensure your team members are experts at the end of the implementation process.
Your success is vital to us, and our team prioritizes efficiency and maintaining your timeline so your project remains focused without a decrease in clarity. With hundreds of happy customers and glowing testimonials, it's clear why we are NetSuite's 2022 Partner of the Year. Work with us today to access the same pricing and discounts of NetSuite direct.
Get in Touch to See What We Can Do for You
If you're looking for robust software for small business management, The Vested Group is here to help. Our staff will work closely with your team throughout the entire process to ensure your NetSuite implementation benefits your business. To learn more about the many advantages of working with us, we encourage you to contact us today!