Planning for NetSuite 2021.1
The twice-yearly NetSuite Release is right around the corner - is your business ready to make the adjustments 2021.1 will require? The Vested Group's in-house support practice, inVESTED, is here to make the switch easier for you.
When you are an inVESTED client, The Vested Group will make sure your NetSuite environment is able to handle every new release to the best of its capability. To ensure you are prepared for any changes NetSuite has in store for the 2021.1 Release, we are offering 2021.1 NetSuite Release Upgrade Planning.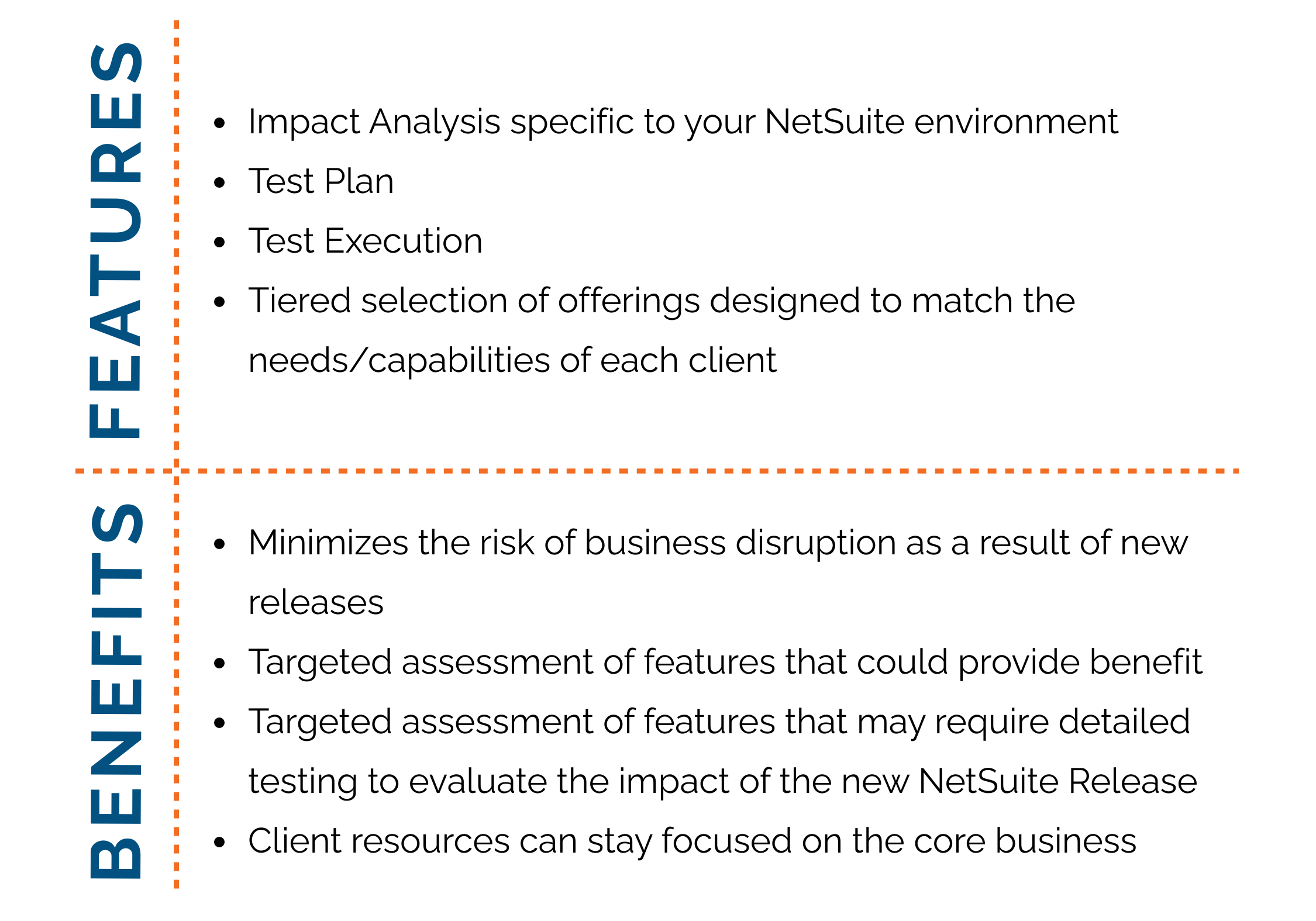 The Vested Group has several program options to choose from, so you can pick a tier that best suits your needs: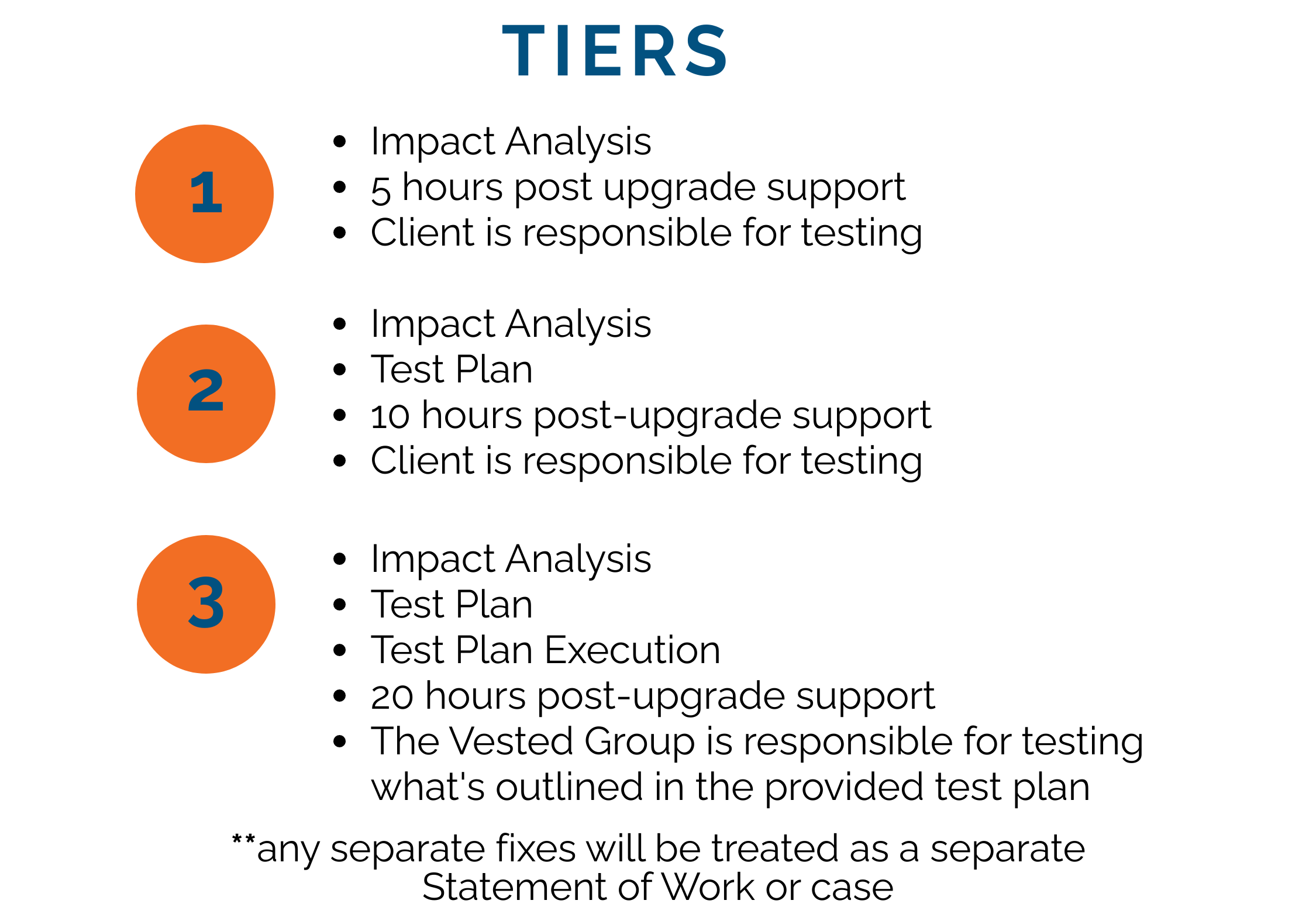 The Vested Group is here to help you with a successful transition to 2021.1 at any level of support. Please reach out to us if you have any further questions - we are happy to help! If you are interested in our support services, you can learn more by submitting the contact form above!
Contact Us about Upgrade Planning!